Learning Objectives
Learn basics about Scala programming language.
Understand Spark RDD operations.
Acquire hands-on experiences using Spark for analytics.
In this chapter, you will learn about Spark, an in-memory big data computing framework for parallel data processing and analytics. In this training we will illustrate several components of Spark ecosystem through the interactive shell.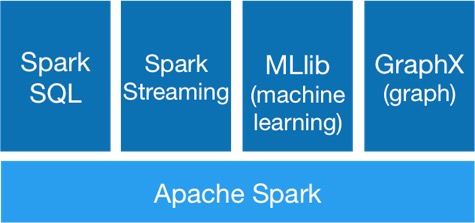 Spark is mainly developed with Scala, a functional programming language on JVM. Though most of the Spark functions also have Python and Java API, we will only present examples in Scala for its conciseness and simplicity. Interested students can learn more about Python and Java in Spark from the official Spark document.
This chapter is divided into following sections:
---